Unicef Outright Campaign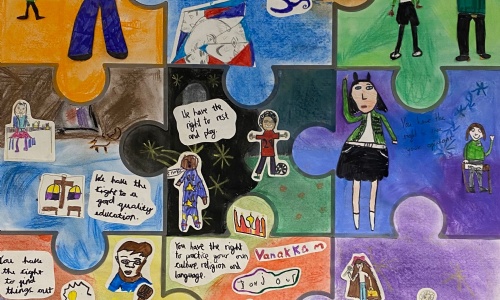 Woodside have received a special certificate in recognition of our work linked to the Unicef Outright campaign.
This academic year, we have been celebrating the 30th anniversary of the UN Convention on the Rights of the Child (UNCRC) through campaigns, activities and artwork. The children have worked hard to develop their understanding and raise awareness of children's rights in the school community. We have many displays around the school that illustrate the articles from the UNCRC.